The Statue of Liberty is celebrating its 125th year in the United States today. It's one of America's most recognizable landmarks, but it's also a token of camaraderie from the French, and it was constructed mostly in Paris.
Though it has come to symbolize immigration and the promise of the American dream, those were not Lady Liberty's
original purposes
. Find out more surprising facts about this historic icon.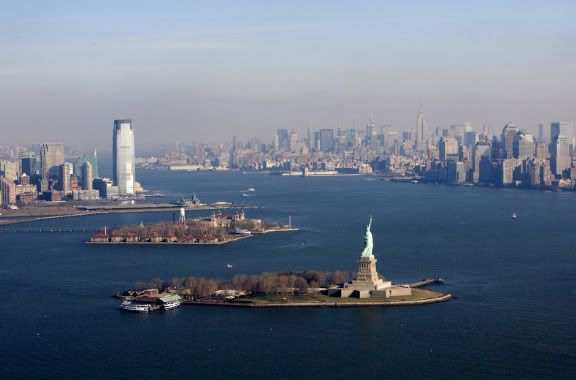 Search: Statue of Liberty in pop culture
Partially submerged in sand, Lady Liberty provided the apocalyptic revelation at the end of what classic adventure movie?
A. "Godzilla" (1954)
B. "King Kong" (1933)
C. "Planet of the Apes" (1968)