A quick appetizer in a matter of minutes!
All you need is Polish sausages, yellow American cheese, flour tortilla and a little bit of butter.
Arrange the cheese slices on top of tortilla, place the sausage on one end and roll. Secure with toothpicks, cut 1/2 inch thick slices and grill it in a skillet with melted butter on both sides. Kids will love it!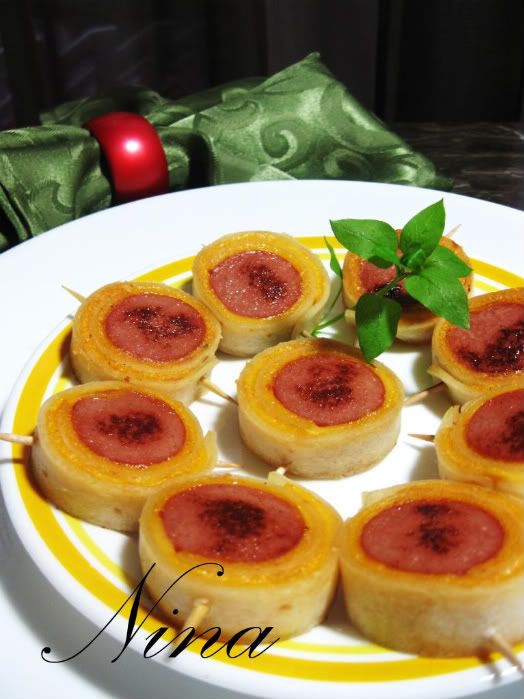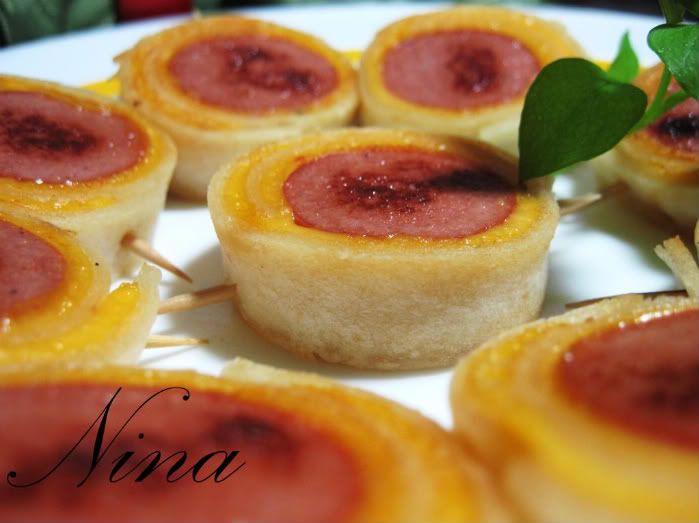 Today's picture!
Enjoy!